Every Child by Two proclaims that vaccines save money! Lots and lots of money!
Childhood Vaccines Save Lives and Money

Routine childhood immunization
But then, on the side of their web-page, is a link to a graphic illustration of the rising costs of childhood vaccination.
Looks like they want it both ways: "vaccines save billions" by reducing health care costs, preventing hospitalizations and doctor visits; BUT  "the newer vaccines are more expensive and we need to put a lot more tax dollars into vaccination programs."
If the numbers with respect to "dollars saved" were solid and existed across the entire vaccine program, the argument would be a good one. Upon further scrutiny, it looks like they are pulling a bait and switch. They put forward some old numbers based on the less expensive vaccines combined with some inflated statistics for predicted epidemics (see the "33,000 deaths prevented" link above for our detailed analysis of these numbers), then slide right past the huge increase in the number and cost of vaccines in the current U.S. schedule.
On top of this, some of the newer vaccines are aimed at illnesses which are of low incidence or fairly mild in most children.  For example, Hepatitis B is very severe, but it isn't common among infants born in the U.S. On the other side, chickenpox is usually a minor illness, although common. The chickenpox vaccine cost benefit justification actually depended on a monetary estimate of the cost of parental time lost from work. Some convoluted bookkeeping methods would be needed to demonstrate that universal vaccination with ALL of the vaccines on the current schedule results in overall health care savings. There is certainly no sign of these savings in the escalating cost of health insurance in the U.S. Read more
Why? Because they questioned a WHO (World Health Organization) diktat in favor of universal Hib vaccination in India.
Sorry, but this is getting ridiculous. Anyone, at any time who raises any concern about the safety, efficacy, or appropriateness of any vaccine is now called anti-vaccine.
Here is a potted history of the recent outbreak of name-calling.
In the July 2010 issue of the Indian Journal of Medical Research this editorial appeared: Introducing pentavalent vaccine in the EPI in India: A counsel for caution.
The latest WHO position paper on Hib says 'Hib vaccine should be included in all routine immunization programmes. This suggests that Hib vaccine should be included in the immunization programme universally, irrespective of an individual country's disease burden, not withstanding of natural immunity attained within the country against the disease, and not taking into account the rights of sovereign States to decide how they use their limited resources. The mandate and wisdom of issuing such a directive, for a disease that has little potential of becoming a pandemic, needs to be questioned.
The editorial reviews the available data and on the basis of the science, questions the need for the Hib vaccine in India.
In response to this thoughtful challenge to the WHO policy on Hib, a news commentary was published in the BMJ (British Medical Journal) which called the concerned doctors an "anti-vaccine lobby."  This article, which is unreferenced, claims:
The Hib organism, which can cause severe bacterial meningitis and pneumonia, is estimated to kill more than 370 000 children worldwide each year, GAVI said. Nearly 20% of these deaths occur in India.
In response to the BMJ article, a rapid response was published in the online version of the BMJ by eight members of the supposed "lobby"
The doctors wrote:
The thrust for including Hib vaccine in India is based on 2 arguments. The first is that there is anecdotal evidence of the existence of Hib disease and Hib meningitis in India and that Hib meningitis may lead to long term morbidity. The second argument is that the well-to-do parents sometimes buy Hib vaccine in the open market to vaccinate their children. The Government of India must therefore provide it free for the poor, on the grounds of equity and fair play (2).

The problem with the anecdotal reports is that they do not specify the size of the universe from which the samples are drawn and public health policies cannot be based on these figures without a denominator. The many systematic surveys done to look at the magnitude of the problem of Hib disease in India have nearly always shown that the incidence of Hib disease is much lower than what was projected for India. Most of these studies have been funded by the WHO and these have been reviewed recently in an open access journal (3).
So, we have the BMJ calling names and publishing an unreferenced attack claiming high numbers of deaths from Hib, while the supposed anti-vaccine lobby provides carefully referenced information debunking the claims.
The pro-vaccine lobby has plumbed to new depths.
Note: separate re-issue of part two of one of our myths blogs. We got a complaint that this one was too hard to find and link to. The easiest fix was to split it into a separate article. Thanks for your understanding.
Myth: Vaccines aren't money makers for drug companies.
Reality: As spoken by Tom Broker about Gardasil and Merck (see page 19 of pdf)
"From a purely business point of view, they've been facing some real interesting challenges over the Vioxx issue and they are looking at this as the foundation and the savior of the company. Believe me, they have a huge stake in this, just as we all do."
How profitable are vaccines? Prevnar did very well for Wyeth:
… Prevnar, which had $2.7 billion in sales last year. Prevnar is Wyeth's No. 2 product by revenue, behind antidepressant Effexor.
Some business press projections on the potential in the vaccine market:
Gardasil sales totaled $365 million in the first quarter of 2007, helping Merck reach nearly $1 billion in total vaccine sales for the quarter, more than triple vaccine sales from a year earlier. Analyst projections have ranged up to $4 billion in annual sales for Gardasil, assuming the government mandates widespread vaccinations for girls.
Merck launched two other vaccines in 2006 – Zostavax, for the prevention of shingles, and Rotateq, for the prevention of a rotavirus that causes diarrhea in infants. Les Funtleyder, analyst for Miller Tabak, estimates that these vaccines could reach hundreds of millions of dollars in annual sales.
"Merck showed that you can make quite a bit of money with vaccines, and I think that got a lot of people's attention," said Funtleyder.
If vaccines have the potential to offer huge profits to pharmaceutical companies–just like other blockbuster drugs–Lipitor or Vioxx are good examples, I think we can reasonably assume that the temptation to publish ghostwritten studies, suppress unwelcome results and use Key Opinion Leaders to subtly sell product  is there with vaccines, too. And vaccines offer two additional benefits, available for no other drugs: mandates and immunity from lawsuits (in the US). Who wouldn't be tempted by a package involving a guaranteed market, and tort immunity?
There was a period, quite a long time ago now, when vaccines were not profitable. But time past is not time present. This myth is long past its sell-by date.


When it comes to third world medicine we almost invariably hear from the WHO about the successes of massive vaccination programs. If you look into the recent agenda for the World Health Assembly [1] you will find pandemic influenza vaccines at the top of the technical matters, and in the status section, the eradication of Poliomyelitis is at the top of that section. What is glaringly absent is a discussion of the pervasive double standards in research ethics, health-care safety and professional rigor that exist in the developing world. The WHO and its medical partners won't talk about it publicly because when you look at the numbers, it is directly implicated in the suffering and ultimate death of millions of people in the developing world. That is what we'll cover in this piece.

It is well known that needle re-use can be a major cause of virus transmission. In 2000, a WHO press release states:

Unsafe Injection practices have serious large-scale consequences…"unsafe injection practices throughout the world result in millions of infections which may lead to serious disease and death. Each year over-use of injections and re-use of dirty syringes and needles combine to cause an estimated 8 – 18 million hepatitis B virus infections, 2.3-4.7 million hepatitis C virus infections and 80,000 – 160,000 infections with HIV/AIDS worldwide. [2]

That same press release uses an epidemic of Hepatitis C that occurred from Schistosomiasis treatment in Egypt. Notably absent is any discussion of the massive immunization campaigns waged throughout the third world coincident with the massive epidemics of HIV and other infectious diseases. However, someone there must be aware of the potential problem because the press release states the following at the end:

In addition, to ensure the safety of immunization injections, WHO, the United Nations Children's Fund (UNICEF), the United Nations Population Fund (UNFPA), and the International Federation of the Red Cross and Red Crescent Societies (IFRC) have recently called for the exclusive use of auto-disable (AD) syringes for immunization by the end of 2003.[2]

We know quite reliably that the WHO knew years prior to this press release (2003) that medical practices in the developing world were problematic. As Gisselquist outlines in his 2009 article [3] the WHO was quietly giving UN employees the following advice in 1991.

take special precautions to avoid HIV transmission via blood . . . If you are not carrying your own needles and syringes, avoid having injections unless they are absolutely necessary . . . Avoid tattooing and ear-piercing. Avoid any procedures that pierce the skin, such as acupuncture and dental work, unless they are genuinely necessary. Before submitting to any treatment that may give an entry point to HIV, ask whether the instruments to be used have been properly sterilized.[3]
In November of 2008, a report was published about a halted vaccine trial in India. Here is an excerpt which can be found on Livemint :
New Delhi: Patient trials of an advanced pneumonia vaccine by the domestic unit of US drug giant Wyeth Inc. have been suspended by India's drug quality regulator after the death of an infant on whom the vaccine was tested in a trial in Bangalore.
The child had a pre-existing cardiac disorder. Indian drug rules prohibit testing on human subjects with such conditions without the prior approval of the drugs controller general of India (DCGI), the drugs quality regulator.
Indian authorities said that the trial was stopped because:
"The baby was suffering from a cardiac abnormality and should not have been included in the trial at all. It seems that the 'inclusion-exclusion' criteria protocol has not been adhered to by the investigator," said Surinder Singh, drugs controller general. "We have suspended all further trials across the country."
From Forbes:
VIENNA, Aug 28 (Reuters) – Austrian biotech firm Intercell <ICEL.VI> said on Thursday its partner Merck & Co <MRK.N> has started a Phase II clinical trial to evaluate a vaccine candidate against Staphylococcus aureus infections.
Merck is responsible for clinical development, manufacturing and marketing of the vaccine. Intercell is eligible to receive milestone payments and royalties on future net sales

This is the second trial start following a separate Phase II trial launch in December 2007. Read more

Dr. Gerberding of the CDC
[Series Links: Part II, Part III]
Remember Hannah Poling? The head of the CDC, dressed in a very nice pink suit, appeared on TV and discussed Hannah's case. In one of her appearances she said something like this: "Vaccines prevent 33,000 deaths a year in the United States." Just to make sure I had the statement right, I searched for the phrase and found it again, from CNN, this time in print.
Today, through immunizations given in the first two years of life, we can protect children from 16 diseases, preventing 33,000 deaths and 14 million illnesses per year.
A few searches made it clear that this is a very popular statistic. A variety of news stories included the information that vaccines prevent 33,000 deaths a year in the United States. This is an interesting number to anyone who knows a bit about the history of infectious diseases. I decided to dig deeper.
My next find was this chart, which is on a the web-site of an organization called Every Child by Two. The chart provides morbidity (incidence) and mortality (deaths) for each disease. How in the world would someone be able to calculate (for example) the exact number of cases of diphtheria which would occur and the exact number of deaths which would follow? Amazing! There must be some truly extraordinary scientific research underlying these numbers, don't you think? Read more
In an era where CDC experts are saying, "Just line up for Gardasil, and you'll have a 70% reduced chance of getting cancer", are parents asking any critical questions about the crystal ball gazing abilities of these experts now and in the past? Why is there talk of adding a third MMR vaccine into the childhood schedule, and also putting it into adult vaccination programs as regular boosters?
Will most people just roll up their sleeve, assuming the new ideas will have the good outcome the CDC will predict?
Most of those people won't know, that in 1967, the CDC said: *
For centuries the measles virus has maintained a remarkably stable ecological relationship with man. The clinical disease is a characteristic syndrome of notable constancy and only moderate severity. Complications are infrequent, and, with adequate medical care, fatality is rare.
Effective use of these vaccines during the coming winter and spring should insure the eradication of measles from the United States in 1967. Read more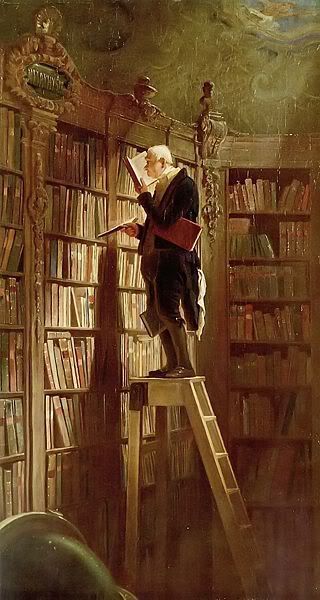 Parenthood is tough! Decisions, decisions, decisions. And here in "The Information Age", many parents feel that there is no room for poorly informed choices for The Big Decisions. For many parents, the issue of vaccines was at one time a "no brainer". Children were "completely" vaccinated.  Everyone believed that vaccines were necessary to save your baby's life. For the majority, vaccines were completely beyond debate. Today, many parents are questioning the safety and necessity of the large numbers of vaccines on the schedule, particularly for obscure or milder diseases. Vaccine necessity, which used to be taken for granted, has suddenly become an uncertain, debatable matter that has to be researched in depth.
What are the issues which require consideration as one steps outside the "Just do whatever your doctor tells you to do!" mindset?
1) the ethics of vaccine decisions in light of herd immunity
2) the immediate risk to the baby or child from both the diseases and the vaccines
3) the social stigma of possibly going against the flow and not following the recommended schedule
4) and the confusing, often conflicting ocean of scientific literature on the topic.
So where should a parent start? Read more