In an era where CDC experts are saying, "Just line up for Gardasil, and you'll have a 70% reduced chance of getting cancer", are parents asking any critical questions about the crystal ball gazing abilities of these experts now and in the past? Why is there talk of adding a third MMR vaccine into the childhood schedule, and also putting it into adult vaccination programs as regular boosters?
Will most people just roll up their sleeve, assuming the new ideas will have the good outcome the CDC will predict?
Most of those people won't know, that in 1967, the CDC said: *
For centuries the measles virus has maintained a remarkably stable ecological relationship with man. The clinical disease is a characteristic syndrome of notable constancy and only moderate severity. Complications are infrequent, and, with adequate medical care, fatality is rare.
Effective use of these vaccines during the coming winter and spring should insure the eradication of measles from the United States in 1967. Read more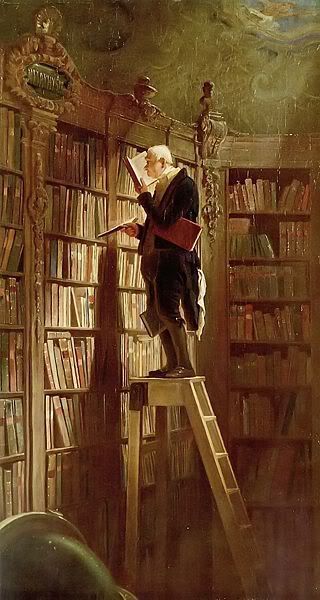 Parenthood is tough! Decisions, decisions, decisions. And here in "The Information Age", many parents feel that there is no room for poorly informed choices for The Big Decisions. For many parents, the issue of vaccines was at one time a "no brainer". Children were "completely" vaccinated.  Everyone believed that vaccines were necessary to save your baby's life. For the majority, vaccines were completely beyond debate. Today, many parents are questioning the safety and necessity of the large numbers of vaccines on the schedule, particularly for obscure or milder diseases. Vaccine necessity, which used to be taken for granted, has suddenly become an uncertain, debatable matter that has to be researched in depth.
What are the issues which require consideration as one steps outside the "Just do whatever your doctor tells you to do!" mindset?
1) the ethics of vaccine decisions in light of herd immunity
2) the immediate risk to the baby or child from both the diseases and the vaccines
3) the social stigma of possibly going against the flow and not following the recommended schedule
4) and the confusing, often conflicting ocean of scientific literature on the topic.
So where should a parent start? Read more
Recent news stories about a link between MRSA and flu deaths in children raise some interesting questions in light of our Sisyphus series (Part I, Part II and Part III).
"Being a carrier of MRSA has increased a lot, especially among school-aged kids," said Lyn Finelli, chief of influenza surveillance at the CDC. "And being colonized may put them at risk for a severe staph aureus infection when they get the flu."
This particular news story blames the problem on antibiotic overuse, and, of course, recommends the flu vaccine to save children from this dangerous situation. Read more
Before any doctor gives your baby vaccines, you should be given Vaccination Information Sheets (VISs) to read.
Developed by the CDC, they inform vaccine recipients, their parents or legal representative, about the benefits and risks of vaccines. (1) Federal Law requires their use. This is a result of the National Childhood Vaccine Injury Act of 1986, 42 U.S.C. 300aa-26. (1) Before 1986, parents didn't have any right to printed information about vaccines.
VISs sound like a good system. Parents get concise and easy to understand information on a vaccine's risks and benefits so they can make an informed decision.
Is that really how it works? Let's examine the nuts and bolts of VISs.
Read more
Part III of a three part series. Parts one and two can be found here and here.
________________________________________________________________
The big question with these conjugate vaccines is "What is the overall effect?"
How many fewer cases of invasive bacterial disease are happening after replacement is accounted for?
The more narrowly you look, the better these conjugate vaccines look. The more broadly you look, the more the apparent effects melt away to nothing. With Hib and "replacement disease", if you just compare h influenza serotype B to serotype A, it would appear that killing off Hib via mass vaccination was extremely successful in the grand scheme of things. When you look at nontypeable (also known as "non capsulated") h influenzae plus Hia and Hif, that's when you start seeing that we're not really any better off now than we were before the Hib conjugate vaccine. Read more
Insidevaccines will be posting occasional news stories related to vaccines with commentary by our team of editors. Here we go–
In 2002 Robert Goldberg wrote:
Despite significant activity in the area of vaccine design, vaccinology and immunology, vaccine development is on the verge of becoming a brackish backwater of other biotechnology and pharmaceutical enterprises. The market for vaccines is dominated by government purchasers that drive prices down to commodity levels, the regulations for the development and production of new vaccines are mired in the 1950s and sometimes cost more than producing vaccines themselves.

Public health officials and politicians are — depending on the day — either indifferent or outright hostile to the [sic] providing private companies with incentives for investing in new vaccines for a wide range of diseases. Indeed the solution de jour is to have the government — perhaps the Department of Defense (DOD) or some offshoot of the public health service — take over the development and production of vaccines, as if a U.S. government run National Vaccine Authority could magically and efficiently construct and operate billion dollar facilities without any glitches or major disruptions. Only scientists whose only brush with business is food shopping could concoct such an idiotic scheme.
1. Antifreeze is an ingredient in vaccines: (False) Antifreeze is ethylene glycol. I have not seen ethylene glycol listed on one single vaccine ingredients list ever. What I have seen are:
Phenoxyethanol is in DTaP, Hep A and B,Td, IPV but is not the same chemical makeup as ethylene glycol and is an organic chemical compound. We found information pointing to phenoxyethanol as toxic. http://truthinaging.com/ingredient-spotlight/what-is-it-phenoxyethanol-and-is-it-safe
Here is the MSDS: http://www.sciencelab.com/xMSDS-2_Phenoxyethanol-9926486
This isn't antifreeze. Do you want it injected into your infant? Many thanks to Helen Tucker's helpful comment below.
EDTA (ethylene-diamine-tetraacetic-acid ) is an amino acid, also used as a preservative in the Rabies and Varicella (chickenpox) vaccines.
Read more
The Vaccine Adverse Event Reporting System (VAERS) is currently the only method of post-licensure surveillance for adverse reactions to vaccines in the United States. VAERS is a passive reporting system that allows physicians and parents to submit reports of potential adverse events post-vaccination. Unlike the mandatory reporting system for vaccine preventable diseases, there is no mandated system for the reporting of adverse events following vaccination. The FDA and CDC utilize VAERS for identifying adverse events associated with licensed vaccines (Chen, Rastogi, & Mullen, et al., 1994). Rosenthal and Chen (1995) note that vaccine trials "have sample sizes that are insufficient to detect rare adverse events" and "are usually carried out in well-defined, homogeneous populations with relatively short follow-up periods which may limit their generalizability (p.1706)". Therefore, it can be assumed that accurate reporting of adverse events to VAERS is a critical issue in indentifying adverse events that occur in the general population. Unfortunately, current literature suggests that VAERS is, at best, poorly utilized (Rosenthal & Chen, 1995).
Scene: A pediatrician's office. Behind the desk is the doctor, a pleasant, middle-aged woman in a white coat. Seated in front of the desk are the expectant parents, prosperous, educated, self-confident, and, in the case of the woman, exceedingly pregnant.
Doctor: So, what questions did you have for me today?
Mother: We are concerned about the current vaccine schedule.* We know that babies should be protected from serious diseases, but the current schedule is getting…well, strange. (Pulls a scroll from her purse and starts unwinding it, reading off the schedule as she goes, and inserting comments) So, at birth, they want our baby to get a Hepatitis B vaccination. We both test negative and are not at risk for that disease.
Father: Does our baby really need that one?
Hepatitis A
First, let's look at the Vaccine Information Statement that doctors are required by Federal Law to present to you before vaccinating your child…
http://www.immunize.org/vis/v-hepa.pdf
We are told that some people should be routinely vaccinated with hepatitis A vaccine: (those in bold are considered at increased risk)
All children 1 year (12 through 23 months) of age.
Persons 1 year of age and older traveling to or working in countries with high or intermediate prevalence of hepatitis A…For more information see www.cdc.gov/travel
Children and adolescents through 18 years of age who live in states or communities where routine vaccination has been implemented because of high disease incidence.
Men who have sex with men, persons who use street drugs, persons with chronic liver disease, persons with clotting disorders, persons who work with HAV-infected primates or who work with HAV in research laboratories.