Introduction: A while back, we explored some common anti-vax myths.  Because in the great vaccine debates, the myths tend to outnumber the facts, we've decided to begin a multipart series dispelling some of the mythologies people argue over which preclude productive discussions over real issues. Below, you will find the facts behind two more common vaccine myths: herd immunity, and whether or not vaccines are profitable to pharmaceutical companies.
Myth: herd immunity isn't real, and all the vaccine preventable diseases were declining in incidence prevaccine
Reality: vaccine induced herd immunity is a real phenomenon, and the incidences of the "diseases of childhood" (measles and mumps, for example)  averaged out to be constant in the prevaccine era.
Here's a chart showing the incidence of measles from 1912 till 1960.
Although the "death rate per cases" dropped an amazing amount, the same number of cases were happening per year on average. Read more
The old version:
WHO_Pandemic_preparedness_May_1_2009
An influenza pandemic
An influenza pandemic occurs when a new influenza virus appears against which the human population has no immunity, resulting in epidemics worldwide with enormous numbers of deaths and illness. With the increase in global transport, as well as urbanization and overcrowded conditions, epidemics due the new influenza virus are likely to quickly take hold around the world. Outbreaks of influenza in animals, especially when happening simultaneously with annual outbreaks of seasonal influenza in humans, increase the chances of a pandemic, through the merging of animal and human influenza viruses. During the last few years, the world has faced several threats with pandemic potential, making the occurrence of the next pandemic a matter of time.
and the new version:
WHO_Pandemic_preparedness_webpage_Sept_2_2009
What is an influenza pandemic?
A disease epidemic occurs when there are more cases of that disease than normal. A pandemic is a worldwide epidemic of a disease. An influenza pandemic may occur when a new influenza virus appears against which the human population has no immunity. With the increase in global transport, as well as urbanization and overcrowded conditions in some areas, epidemics due to a new influenza virus are likely to take hold around the world, and become a pandemic faster than before. WHO has defined the phases of a pandemic to provide a global framework to aid countries in pandemic preparedness and response planning. Pandemics can be either mild or severe in the illness and death they cause, and the severity of a pandemic can change over the course of that pandemic.
The two documents above can also be found at: http://attentiallebufale.it/informazione-scientifica/speciale-bufale-pandemiche-come-difendersi/lanalisi-di-doshi-al-voltafaccia-delloms/
These two documents were sourced and provided by Dr Tom Jefferson, and  Peter Doshi.
And here is Fukuda, at WHO, claiming that they didn't change it!
Now let me move on to the second issue. Did WHO change its definition of a pandemic? The answer is no, WHO did not change its definition.
Mumps outbreaks are occurring in highly vaccinated populations and this has led to differences in opinion amongst scientists around the efficacy of the vaccine, with various mechanisms of failure being put forward. It has been suggested that the number of vaccinated young adults (18-24 yrs) who contracted mumps in the US in 2006 form a small percentage of the overall vaccinated population. The fact that 84% were vaccinated with two doses is reduced to a minor detail when numbers are crunched in the "right" way. However, this is not the view of all scientists. There is concern as to why highly vaccinated populations are having mumps outbreaks. By choosing to avoid the issue, essentially ignoring the reason why young adults who have been vaccinated twice with the MMR are coming down with mumps, the evidence on the real efficacy of mass vaccination against a benign childhood disease is not discussed. Read more
Remember the Great Influenza Vaccine Shortage a few years back?
Panic swept the nation after the FDA rejected many European flu shots because of possible contamination during manufacturing.  What was left was rationed according to age and risk factors, and the public could  be seen every night on the news waiting in long lines to get the remaining doses.
Now, setting aside for the moment the ongoing questions regarding the usefulness of flu shots in any age group, especially the elderly, one might come to wonder what has changed in recent years to bring about this new terror regarding influenza.
The answer, as outlandish and implausible as it might sound, is that this fear has been manufactured and marketed by the people in public health. Read more
In an era where CDC experts are saying, "Just line up for Gardasil, and you'll have a 70% reduced chance of getting cancer", are parents asking any critical questions about the crystal ball gazing abilities of these experts now and in the past? Why is there talk of adding a third MMR vaccine into the childhood schedule, and also putting it into adult vaccination programs as regular boosters?
Will most people just roll up their sleeve, assuming the new ideas will have the good outcome the CDC will predict?
Most of those people won't know, that in 1967, the CDC said: *
For centuries the measles virus has maintained a remarkably stable ecological relationship with man. The clinical disease is a characteristic syndrome of notable constancy and only moderate severity. Complications are infrequent, and, with adequate medical care, fatality is rare.
Effective use of these vaccines during the coming winter and spring should insure the eradication of measles from the United States in 1967. Read more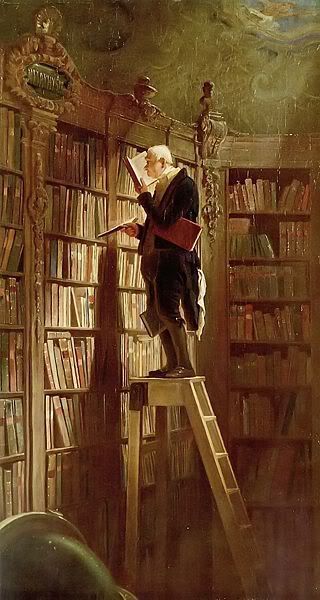 Parenthood is tough! Decisions, decisions, decisions. And here in "The Information Age", many parents feel that there is no room for poorly informed choices for The Big Decisions. For many parents, the issue of vaccines was at one time a "no brainer". Children were "completely" vaccinated.  Everyone believed that vaccines were necessary to save your baby's life. For the majority, vaccines were completely beyond debate. Today, many parents are questioning the safety and necessity of the large numbers of vaccines on the schedule, particularly for obscure or milder diseases. Vaccine necessity, which used to be taken for granted, has suddenly become an uncertain, debatable matter that has to be researched in depth.
What are the issues which require consideration as one steps outside the "Just do whatever your doctor tells you to do!" mindset?
1) the ethics of vaccine decisions in light of herd immunity
2) the immediate risk to the baby or child from both the diseases and the vaccines
3) the social stigma of possibly going against the flow and not following the recommended schedule
4) and the confusing, often conflicting ocean of scientific literature on the topic.
So where should a parent start? Read more
Recent news stories about a link between MRSA and flu deaths in children raise some interesting questions in light of our Sisyphus series (Part I, Part II and Part III).
"Being a carrier of MRSA has increased a lot, especially among school-aged kids," said Lyn Finelli, chief of influenza surveillance at the CDC. "And being colonized may put them at risk for a severe staph aureus infection when they get the flu."
This particular news story blames the problem on antibiotic overuse, and, of course, recommends the flu vaccine to save children from this dangerous situation. Read more
Before any doctor gives your baby vaccines, you should be given Vaccination Information Sheets (VISs) to read.
Developed by the CDC, they inform vaccine recipients, their parents or legal representative, about the benefits and risks of vaccines. (1) Federal Law requires their use. This is a result of the National Childhood Vaccine Injury Act of 1986, 42 U.S.C. 300aa-26. (1) Before 1986, parents didn't have any right to printed information about vaccines.
VISs sound like a good system. Parents get concise and easy to understand information on a vaccine's risks and benefits so they can make an informed decision.
Is that really how it works? Let's examine the nuts and bolts of VISs.
Read more
Part III of a three part series. Parts one and two can be found here and here.
________________________________________________________________
The big question with these conjugate vaccines is "What is the overall effect?"
How many fewer cases of invasive bacterial disease are happening after replacement is accounted for?
The more narrowly you look, the better these conjugate vaccines look. The more broadly you look, the more the apparent effects melt away to nothing. With Hib and "replacement disease", if you just compare h influenza serotype B to serotype A, it would appear that killing off Hib via mass vaccination was extremely successful in the grand scheme of things. When you look at nontypeable (also known as "non capsulated") h influenzae plus Hia and Hif, that's when you start seeing that we're not really any better off now than we were before the Hib conjugate vaccine. Read more
Insidevaccines will be posting occasional news stories related to vaccines with commentary by our team of editors. Here we go–
In 2002 Robert Goldberg wrote:
Despite significant activity in the area of vaccine design, vaccinology and immunology, vaccine development is on the verge of becoming a brackish backwater of other biotechnology and pharmaceutical enterprises. The market for vaccines is dominated by government purchasers that drive prices down to commodity levels, the regulations for the development and production of new vaccines are mired in the 1950s and sometimes cost more than producing vaccines themselves.

Public health officials and politicians are — depending on the day — either indifferent or outright hostile to the [sic] providing private companies with incentives for investing in new vaccines for a wide range of diseases. Indeed the solution de jour is to have the government — perhaps the Department of Defense (DOD) or some offshoot of the public health service — take over the development and production of vaccines, as if a U.S. government run National Vaccine Authority could magically and efficiently construct and operate billion dollar facilities without any glitches or major disruptions. Only scientists whose only brush with business is food shopping could concoct such an idiotic scheme.