This is our second post reviewing the new pro-vaccine site brought to you by Sanofi Pasteur.  In our first post we followed up on the claim that the site is science-based. In this one we'll have a look at claimed authorship and continue our search for scientific references to back-up their declarations.
On the "About ImmYounity" page it is claimed that the information on the site is written by fellow parents:
"There's a lot of confusing information today about immunizations and parents need the facts.  This is why you can look to ImmYounity and Vaccines.com.  This Web site is written by moms for moms (and dads, too!) and is grounded in science — the best tool there is to help you make your own decisions about immunization."
This is an interesting claim, considering that the answers provided are eerily similar to the soothing answers provided by the CDC and AAP on their websites. Read more
And Sanofi Pasteur is taking action with their new web-site.
The ImmYounity(SM) campaign provides consumer-friendly, accurate and science-based information about immunization that can be easily accessed at www.vaccines.com. The site contains useful facts and resources, including visuals that can be easily shared via social media and email, and is supplemented by educational brochures offered for use by health-care providers.
Sounds absolutely wonderful. Especially as they set the bar high in these statements on their Educate Others page.
Make sure the author cites the sources where he or she got the information, along with links to these sources. Is information presented objectively, or is it biased?
Does the Web site cite scientific evidence for the statements that are made? Can facts and opinions be easily distinguished?
This is certainly what insidevaccines strives to do. How does Vaccines.com hold up when you start looking at their references?
On their Vaccine Q & A page we found this question and answers:
Why are additives put in vaccines?

Additives in vaccines serve some of the same functions as food additives—they can act as preservatives and help extend shelf life, and are only used in very tiny amounts. Small amounts of additives are also used to kill or inactivate vaccines.67

Here are some additives you may have questions about:

Aluminum is used in some vaccines to allow for a better immune response. Infants are constantly exposed to aluminum in a number of ways: it's present in air, water, food, even in breast milk. The amount used in vaccines, though, is a tiny fraction of the amount a baby would receive through breast milk or formula in the first 6 months of life. That small amount is eliminated quickly from a baby's body.68

Antibiotics are used to prevent growth of bacteria during production and storage and rarely cause allergic reactions.67,68

Thimerosal is a preservative that is no longer in most children's vaccines. It has been used in very small amounts to multidose vials of vaccine (which hold more than one dose) to prevent bacteria from contaminating the vaccine.8

If you have any concerns about what additives are in a specific vaccine, be sure to talk to your child's health-care professional.
So, for supporting references we have 67, 68 and 8.
8 is US Food and Drug Administration (FDA). Thimerosol in vaccines. http://www.fda.gov/biologicsbloodvaccines/safetyavailability/vaccinesafety/ucm096228.htm. Accessed August 15, 2011.
67 is CDC. Vaccines and Immunizations. Ingredients of Vaccines – Fact Sheet. http://www.cdc.gov/vaccines/vac-gen/additives.htm. Updated February 22, 2011. Accessed August 15, 2011.
68 is Vaccine Education Center at the Children's Hospital of Philadelphia. Vaccine ingredients: what you should know. http://www.chop.edu/export/download/pdfs/articles/vaccine-education-center/vaccine-ingredients.pdf. Accessed August 15, 2011.
Secondary sources. Okay. So we'll go and see if  the secondary sources are supported by primary sources. Read more
What?
A new law, sponsored by Senator Klobuchar, allows children being adopted into the U.S. to skip being vaccinated in their home countries because apparently millions of children are being exposed:
to unsafe immunizations in foreign countries.
The news story continues:
The bill also allows U.S. parents adopting foreign-born children to safely immunize their children in the United States within 30 days of their arrivals, rather than have to subject their children to potentially unsafe immunizations in foreign nations. Previously, parents who adopted internationally were frequently required to immunize their children before bringing them to the United States.
We can only hope that all those foreign nations don't pick up on this news story and wonder why it is okay for children who are remaining in Africa, Asia, South America or Eastern Europe to receive unsafe vaccines.
There are, of course, two obvious answers to why these vaccines are unsafe.
2) Mercury content. Due to a lack of refrigeration and a shortage of money, most vaccines in the developed world come in 10 dose vials, preserved with that wonderful, inexpensive toxin, thimerosal.
How could the journalists who put together this lovely, upbeat story miss the huge question of why it is okay for some kids (adopted in to the U.S.) to get "safe" vaccines and other children (remaining in their home countries) to receive unsafe vaccines? Why don't all of those upbeat stories about vaccine campaigns in developing countries mention the hazards of "unsafe immunizations" and ask donors to give that little bit extra so children's lives can be saved for real?
Stories like this one:
Burkina Faso has become the first country to begin a nationwide campaign to introduce a new meningitis vaccine that promises to rid the entire region of the primary cause of epidemic meningitis.
…
"This historic event signals the beginning of the end of a disease that has brought sickness and suffering to generations of Africans," said Seydou Bouda, Minister of Health of Burkina Faso.
We can hope that despite the very inexpensive vaccine the budget for this campaign allows for the use of needles that cannot be re-used and omits the cheap mercury preservative, or some of the sickness and suffering will come as a consequence of the nationwide campaign.
Returning to our fortunate adoptees, how many vaccines are these kids going to receive within 30 days of their arrival in the U.S? If they are expected to catch up on several years worth of vaccination within 30 days they may still end up with some major health problems…
Cut a hole in the immune system?
During the first half of the 20th century, every parent and child feared the word "polio". In an epidemic, it attacked male and female, black and white, from rural communities to suburbia. Most people understood that a virus caused polio, but no one knew where the virus came from or how victims would fare. Often, the virus entered the body, created mild, flu-like symptoms, and left it virtually unscathed. Even though, in any community, most people would never get paralysed, pictures of iron lungs and braces would silently ask the question, "Will you be next?"  If, rather than immunity, a person got paralytic polio, the  outcome of conventional medical treatment might be some sort of deformity, or for the worst bulbar polio cases, weeks or a lifetime in an iron lung, or death.  Everyone knew certain aspects of the polio virus: It was highly contagious; struck without warning and preferred children and young adults; and the medical profession could offer neither prevention or cure. [1]
In 1954 a newspaper article quoted a study published in the prestigious Journal of the American Medical Association:
Analysis of the data suggested that the absence of tonsils and adenoids, regardless of the time of their removal in relation to the onset of poliomyelitis, increased the risk that the bulbar form of the disease would develop. [2] Read more
Recently we've come across multiple examples of local authorities messing with vaccine exemptions. Nothing new, of course, about the media publishing stories which leave out the availability of exemptions when they remind parents of the vaccine "requirements" for school. But there does seem to be something new about counties and school districts coming up with their own paperwork, sometimes in contradiction to state exemption requirements.
For the first time, insidevaccines is asking you to tell us your stories. Has someone given you a hard time when you applied for a vaccine exemption for your kids? Insisted that you need a signature from your pastor? Asked you to sign a form admitting that you are risking the lives of your children and other people's children? Or?
Comment here, or, if you prefer, send them via e-mail to healthykids@insidevaccines. com
Please share this query on forums and anywhere else you can think of.  The more the merrier.
We will not publish anyone's stories, but we may provide a list of states where problems have arisen and a general description of the types of harassment parents have encountered.
Thanks in advance.
KHAGARIA: On the sandy banks of Kosi river in north Bihar, a quiet crowd of several hundred people is waiting in the sizzling morning sun. A speck appears in the pale blue summer sky, rapidly growing in size — its a gleaming white helicopter. Within seconds it is hovering above the opposite bank, amidst the cornfields.
The crowd is awestruck at the monstrous machine as it settles down in billowing clouds of sand. Out comes the man everybody has been waiting to see — Bill Gates.
Bill Gates has come to find out why polio eradication is failing in Bihar. He asks questions about immunization strategies and tries to figure out what sort of technical problems are blocking universal vaccine delivery.
People complain of lack of basic health facilities…There are only 49 auxilliary nurse and midwives under the PHC, against a sanctioned strength of 76…So, the delivery of basic health services is itself a distant dream…The villagers hope against hope. Isn't the spread of polio linked to lack of sanitation and basic health facilities? Gates acknowledges this fact but says that it is for the government to do the needful. "We are concentrating on the eradication of polio, which is achievable through vaccines," he says. [1]

Polio epidemics first appeared in the mid-nineteenth century. Many doctors and scientists struggled with the mystery: why, as living conditions improved, did incidents of paralysis increase? Out of all the changes that came with modernity, improved sanitation was chosen as the change which caused polio to turn from a mild illness to one that left death and permanent damage in its wake.  Here is an excellent example  from a 2007 medical article which summarizes the concept:
Prior to the 20th century, virtually all children were infected with PV while still protected by maternal antibodies. In the 1900s, following the industrial revolution of the late 18th and early 19th centuries, improved sanitation practices led to an increase in the age at which children first encountered the virus, such that at exposure children were no longer protected by maternal antibodies. Consequently, epidemics of poliomyelitis surfaced . [2] Read more
In an era where CDC experts are saying, "Just line up for Gardasil, and you'll have a 70% reduced chance of getting cancer", are parents asking any critical questions about the crystal ball gazing abilities of these experts now and in the past? Why is there talk of adding a third MMR vaccine into the childhood schedule, and also putting it into adult vaccination programs as regular boosters?
Will most people just roll up their sleeve, assuming the new ideas will have the good outcome the CDC will predict?
Most of those people won't know, that in 1967, the CDC said: *
For centuries the measles virus has maintained a remarkably stable ecological relationship with man. The clinical disease is a characteristic syndrome of notable constancy and only moderate severity. Complications are infrequent, and, with adequate medical care, fatality is rare.
Effective use of these vaccines during the coming winter and spring should insure the eradication of measles from the United States in 1967. Read more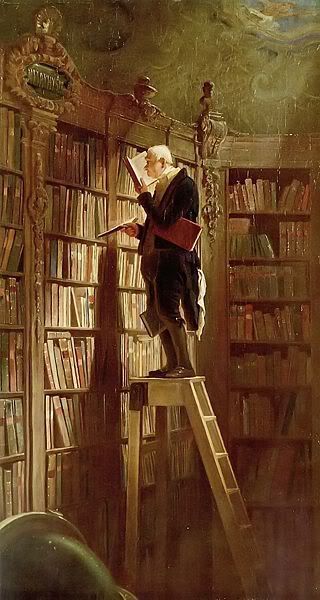 Parenthood is tough! Decisions, decisions, decisions. And here in "The Information Age", many parents feel that there is no room for poorly informed choices for The Big Decisions. For many parents, the issue of vaccines was at one time a "no brainer". Children were "completely" vaccinated.  Everyone believed that vaccines were necessary to save your baby's life. For the majority, vaccines were completely beyond debate. Today, many parents are questioning the safety and necessity of the large numbers of vaccines on the schedule, particularly for obscure or milder diseases. Vaccine necessity, which used to be taken for granted, has suddenly become an uncertain, debatable matter that has to be researched in depth.
What are the issues which require consideration as one steps outside the "Just do whatever your doctor tells you to do!" mindset?
1) the ethics of vaccine decisions in light of herd immunity
2) the immediate risk to the baby or child from both the diseases and the vaccines
3) the social stigma of possibly going against the flow and not following the recommended schedule
4) and the confusing, often conflicting ocean of scientific literature on the topic.
So where should a parent start? Read more
Recent news stories about a link between MRSA and flu deaths in children raise some interesting questions in light of our Sisyphus series (Part I, Part II and Part III).
"Being a carrier of MRSA has increased a lot, especially among school-aged kids," said Lyn Finelli, chief of influenza surveillance at the CDC. "And being colonized may put them at risk for a severe staph aureus infection when they get the flu."
This particular news story blames the problem on antibiotic overuse, and, of course, recommends the flu vaccine to save children from this dangerous situation. Read more
Before any doctor gives your baby vaccines, you should be given Vaccination Information Sheets (VISs) to read.
Developed by the CDC, they inform vaccine recipients, their parents or legal representative, about the benefits and risks of vaccines. (1) Federal Law requires their use. This is a result of the National Childhood Vaccine Injury Act of 1986, 42 U.S.C. 300aa-26. (1) Before 1986, parents didn't have any right to printed information about vaccines.
VISs sound like a good system. Parents get concise and easy to understand information on a vaccine's risks and benefits so they can make an informed decision.
Is that really how it works? Let's examine the nuts and bolts of VISs.
Read more