This is our second post reviewing the new pro-vaccine site brought to you by Sanofi Pasteur.  In our first post we followed up on the claim that the site is science-based. In this one we'll have a look at claimed authorship and continue our search for scientific references to back-up their declarations.
On the "About ImmYounity" page it is claimed that the information on the site is written by fellow parents:
"There's a lot of confusing information today about immunizations and parents need the facts.  This is why you can look to ImmYounity and Vaccines.com.  This Web site is written by moms for moms (and dads, too!) and is grounded in science — the best tool there is to help you make your own decisions about immunization."
This is an interesting claim, considering that the answers provided are eerily similar to the soothing answers provided by the CDC and AAP on their websites. Read more
And Sanofi Pasteur is taking action with their new web-site.
The ImmYounity(SM) campaign provides consumer-friendly, accurate and science-based information about immunization that can be easily accessed at www.vaccines.com. The site contains useful facts and resources, including visuals that can be easily shared via social media and email, and is supplemented by educational brochures offered for use by health-care providers.
Sounds absolutely wonderful. Especially as they set the bar high in these statements on their Educate Others page.
Make sure the author cites the sources where he or she got the information, along with links to these sources. Is information presented objectively, or is it biased?
Does the Web site cite scientific evidence for the statements that are made? Can facts and opinions be easily distinguished?
This is certainly what insidevaccines strives to do. How does Vaccines.com hold up when you start looking at their references?
On their Vaccine Q & A page we found this question and answers:
Why are additives put in vaccines?

Additives in vaccines serve some of the same functions as food additives—they can act as preservatives and help extend shelf life, and are only used in very tiny amounts. Small amounts of additives are also used to kill or inactivate vaccines.67

Here are some additives you may have questions about:

Aluminum is used in some vaccines to allow for a better immune response. Infants are constantly exposed to aluminum in a number of ways: it's present in air, water, food, even in breast milk. The amount used in vaccines, though, is a tiny fraction of the amount a baby would receive through breast milk or formula in the first 6 months of life. That small amount is eliminated quickly from a baby's body.68

Antibiotics are used to prevent growth of bacteria during production and storage and rarely cause allergic reactions.67,68

Thimerosal is a preservative that is no longer in most children's vaccines. It has been used in very small amounts to multidose vials of vaccine (which hold more than one dose) to prevent bacteria from contaminating the vaccine.8

If you have any concerns about what additives are in a specific vaccine, be sure to talk to your child's health-care professional.
So, for supporting references we have 67, 68 and 8.
8 is US Food and Drug Administration (FDA). Thimerosol in vaccines. http://www.fda.gov/biologicsbloodvaccines/safetyavailability/vaccinesafety/ucm096228.htm. Accessed August 15, 2011.
67 is CDC. Vaccines and Immunizations. Ingredients of Vaccines – Fact Sheet. http://www.cdc.gov/vaccines/vac-gen/additives.htm. Updated February 22, 2011. Accessed August 15, 2011.
68 is Vaccine Education Center at the Children's Hospital of Philadelphia. Vaccine ingredients: what you should know. http://www.chop.edu/export/download/pdfs/articles/vaccine-education-center/vaccine-ingredients.pdf. Accessed August 15, 2011.
Secondary sources. Okay. So we'll go and see if  the secondary sources are supported by primary sources. Read more
What?
A new law, sponsored by Senator Klobuchar, allows children being adopted into the U.S. to skip being vaccinated in their home countries because apparently millions of children are being exposed:
to unsafe immunizations in foreign countries.
The news story continues:
The bill also allows U.S. parents adopting foreign-born children to safely immunize their children in the United States within 30 days of their arrivals, rather than have to subject their children to potentially unsafe immunizations in foreign nations. Previously, parents who adopted internationally were frequently required to immunize their children before bringing them to the United States.
We can only hope that all those foreign nations don't pick up on this news story and wonder why it is okay for children who are remaining in Africa, Asia, South America or Eastern Europe to receive unsafe vaccines.
There are, of course, two obvious answers to why these vaccines are unsafe.
2) Mercury content. Due to a lack of refrigeration and a shortage of money, most vaccines in the developed world come in 10 dose vials, preserved with that wonderful, inexpensive toxin, thimerosal.
How could the journalists who put together this lovely, upbeat story miss the huge question of why it is okay for some kids (adopted in to the U.S.) to get "safe" vaccines and other children (remaining in their home countries) to receive unsafe vaccines? Why don't all of those upbeat stories about vaccine campaigns in developing countries mention the hazards of "unsafe immunizations" and ask donors to give that little bit extra so children's lives can be saved for real?
Stories like this one:
Burkina Faso has become the first country to begin a nationwide campaign to introduce a new meningitis vaccine that promises to rid the entire region of the primary cause of epidemic meningitis.
…
"This historic event signals the beginning of the end of a disease that has brought sickness and suffering to generations of Africans," said Seydou Bouda, Minister of Health of Burkina Faso.
We can hope that despite the very inexpensive vaccine the budget for this campaign allows for the use of needles that cannot be re-used and omits the cheap mercury preservative, or some of the sickness and suffering will come as a consequence of the nationwide campaign.
Returning to our fortunate adoptees, how many vaccines are these kids going to receive within 30 days of their arrival in the U.S? If they are expected to catch up on several years worth of vaccination within 30 days they may still end up with some major health problems…
by Marge Grant
This book gave me information I had never encountered previously.
The story tells of Marge and Jim Grant who were extremely happy when they received their second son,  Scott, who was anxiously awaited by his brother Shawn, age 4 at the time.
As most parents, the Grants wanted the very best for both their children and that of course included excellent health care. They felt secure that their pediatrician, Dr. Weatherhogg met that need.
Their older son, Shawn, had received the then current CDC recommenced vaccines and so would their new son.
It was the year 1961 when Scott was taken to his four month well baby visit and Dr. Weatherhogg informed Marge that an even better vaccine than the DTP which was the vaccine that was given to Shawn, was now on the market. The new vaccine was from Parke, Davis & Company and was known as the Quadrigen – benevolently know as the "quad". It contained the original combinated three vaccines: diphtheria, pertussis, and tetanus, plus the polio vaccine. Read more

_________________________________________________________
Series Links: Part I, Part III Read more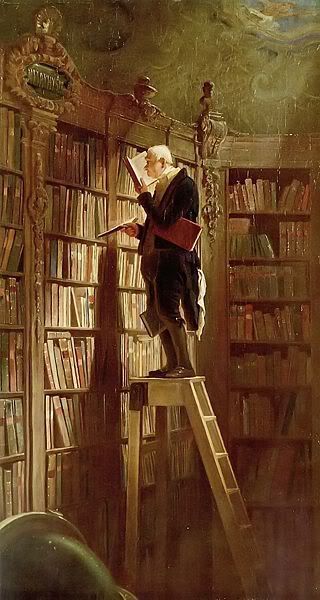 Parenthood is tough! Decisions, decisions, decisions. And here in "The Information Age", many parents feel that there is no room for poorly informed choices for The Big Decisions. For many parents, the issue of vaccines was at one time a "no brainer". Children were "completely" vaccinated.  Everyone believed that vaccines were necessary to save your baby's life. For the majority, vaccines were completely beyond debate. Today, many parents are questioning the safety and necessity of the large numbers of vaccines on the schedule, particularly for obscure or milder diseases. Vaccine necessity, which used to be taken for granted, has suddenly become an uncertain, debatable matter that has to be researched in depth.
What are the issues which require consideration as one steps outside the "Just do whatever your doctor tells you to do!" mindset?
1) the ethics of vaccine decisions in light of herd immunity
2) the immediate risk to the baby or child from both the diseases and the vaccines
3) the social stigma of possibly going against the flow and not following the recommended schedule
4) and the confusing, often conflicting ocean of scientific literature on the topic.
So where should a parent start? Read more
Insidevaccines is three months old today. In three months our team of writers, editors and proofreaders have put together 23 articles. In the days just before our opening on February 1st we also compiled 22 pages of useful information on a wide variety of vaccine related topics. We have linked to published scientific papers, to the Centers for Disease Control and to manufacturer's product inserts.
We would like to thank all of the people who have spread links to insidevaccines across the web, with special thanks to Sandy Gottstein of Vaccination News and Ginger Taylor of Adventures in Autism for adding our link to their sites.
Disclaimer: Insidevaccines, although it is three months old, has not yet received any of the CDC recommended vaccines. Enter at your peril!
Before any doctor gives your baby vaccines, you should be given Vaccination Information Sheets (VISs) to read.
Developed by the CDC, they inform vaccine recipients, their parents or legal representative, about the benefits and risks of vaccines. (1) Federal Law requires their use. This is a result of the National Childhood Vaccine Injury Act of 1986, 42 U.S.C. 300aa-26. (1) Before 1986, parents didn't have any right to printed information about vaccines.
VISs sound like a good system. Parents get concise and easy to understand information on a vaccine's risks and benefits so they can make an informed decision.
Is that really how it works? Let's examine the nuts and bolts of VISs.
Read more
1. Antifreeze is an ingredient in vaccines: (False) Antifreeze is ethylene glycol. I have not seen ethylene glycol listed on one single vaccine ingredients list ever. What I have seen are:
Phenoxyethanol is in DTaP, Hep A and B,Td, IPV but is not the same chemical makeup as ethylene glycol and is an organic chemical compound. We found information pointing to phenoxyethanol as toxic. http://truthinaging.com/ingredient-spotlight/what-is-it-phenoxyethanol-and-is-it-safe
Here is the MSDS: http://www.sciencelab.com/xMSDS-2_Phenoxyethanol-9926486
This isn't antifreeze. Do you want it injected into your infant? Many thanks to Helen Tucker's helpful comment below.
EDTA (ethylene-diamine-tetraacetic-acid ) is an amino acid, also used as a preservative in the Rabies and Varicella (chickenpox) vaccines.
Read more
The Vaccine Adverse Event Reporting System (VAERS) is currently the only method of post-licensure surveillance for adverse reactions to vaccines in the United States. VAERS is a passive reporting system that allows physicians and parents to submit reports of potential adverse events post-vaccination. Unlike the mandatory reporting system for vaccine preventable diseases, there is no mandated system for the reporting of adverse events following vaccination. The FDA and CDC utilize VAERS for identifying adverse events associated with licensed vaccines (Chen, Rastogi, & Mullen, et al., 1994). Rosenthal and Chen (1995) note that vaccine trials "have sample sizes that are insufficient to detect rare adverse events" and "are usually carried out in well-defined, homogeneous populations with relatively short follow-up periods which may limit their generalizability (p.1706)". Therefore, it can be assumed that accurate reporting of adverse events to VAERS is a critical issue in indentifying adverse events that occur in the general population. Unfortunately, current literature suggests that VAERS is, at best, poorly utilized (Rosenthal & Chen, 1995).