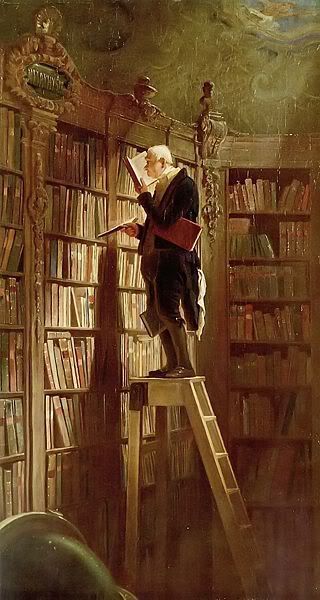 Parenthood is tough! Decisions, decisions, decisions. And here in "The Information Age", many parents feel that there is no room for poorly informed choices for The Big Decisions. For many parents, the issue of vaccines was at one time a "no brainer". Children were "completely" vaccinated.  Everyone believed that vaccines were necessary to save your baby's life. For the majority, vaccines were completely beyond debate. Today, many parents are questioning the safety and necessity of the large numbers of vaccines on the schedule, particularly for obscure or milder diseases. Vaccine necessity, which used to be taken for granted, has suddenly become an uncertain, debatable matter that has to be researched in depth.
What are the issues which require consideration as one steps outside the "Just do whatever your doctor tells you to do!" mindset?
1) the ethics of vaccine decisions in light of herd immunity
2) the immediate risk to the baby or child from both the diseases and the vaccines
3) the social stigma of possibly going against the flow and not following the recommended schedule
4) and the confusing, often conflicting ocean of scientific literature on the topic.
So where should a parent start? Read more
Recent news stories about a link between MRSA and flu deaths in children raise some interesting questions in light of our Sisyphus series (Part I, Part II and Part III).
"Being a carrier of MRSA has increased a lot, especially among school-aged kids," said Lyn Finelli, chief of influenza surveillance at the CDC. "And being colonized may put them at risk for a severe staph aureus infection when they get the flu."
This particular news story blames the problem on antibiotic overuse, and, of course, recommends the flu vaccine to save children from this dangerous situation. Read more
Before any doctor gives your baby vaccines, you should be given Vaccination Information Sheets (VISs) to read.
Developed by the CDC, they inform vaccine recipients, their parents or legal representative, about the benefits and risks of vaccines. (1) Federal Law requires their use. This is a result of the National Childhood Vaccine Injury Act of 1986, 42 U.S.C. 300aa-26. (1) Before 1986, parents didn't have any right to printed information about vaccines.
VISs sound like a good system. Parents get concise and easy to understand information on a vaccine's risks and benefits so they can make an informed decision.
Is that really how it works? Let's examine the nuts and bolts of VISs.
Read more
Insidevaccines will be posting occasional news stories related to vaccines with commentary by our team of editors. Here we go–
In 2002 Robert Goldberg wrote:
Despite significant activity in the area of vaccine design, vaccinology and immunology, vaccine development is on the verge of becoming a brackish backwater of other biotechnology and pharmaceutical enterprises. The market for vaccines is dominated by government purchasers that drive prices down to commodity levels, the regulations for the development and production of new vaccines are mired in the 1950s and sometimes cost more than producing vaccines themselves.

Public health officials and politicians are — depending on the day — either indifferent or outright hostile to the [sic] providing private companies with incentives for investing in new vaccines for a wide range of diseases. Indeed the solution de jour is to have the government — perhaps the Department of Defense (DOD) or some offshoot of the public health service — take over the development and production of vaccines, as if a U.S. government run National Vaccine Authority could magically and efficiently construct and operate billion dollar facilities without any glitches or major disruptions. Only scientists whose only brush with business is food shopping could concoct such an idiotic scheme.
Rotavirus is reported to be the leading cause of diarrhea among children, causing upwards of 55,000 hospitalizations per year in the US. Symptoms consist of vomiting and diarrhea, usually lasting between 3-8 days. Subsequent bouts of rotavirus are usually milder.
When this vaccine made its debute in 1998, I'll admit to some skepticism. I laughed and said,"Really? Now it's death by diarrhea!" When the first Rotavirus vaccine (RotaShield) was recalled in 1999, for causing intussusception, I felt justified in my stance. Especially when I found out that intussusception caused by this vaccine is a "compensable injury" and is paid for out of the National Vaccine Injury Compensation Program. (1) (Intussusception is a serious and potentially life-threatening condition that occurs when the intestine gets blocked or twisted. One portion of the intestine telescopes into a nearby portion, causing the intestinal obstruction. The most common site is where the small intestine joins the large intestine.)
In 2006, a new rotavirus vaccine (RotaTeq) was approved by the FDA. My family doctor and most of those around me were all strongly recommending the new vaccine, so I turned my attention towards some research.
Read more
As a punishment from the gods, Sisyphus was compelled to roll a huge rock up a steep hill, but before he reached the top of the hill, the rock always escaped him and he had to begin again. The maddening nature of the punishment was reserved for Sisyphus due to the mortal's hubristic belief that his cleverness surpassed that of Zeus.
~~~~~~~~~~~~~~~~~~~~~~~~~~~~~~~~~~~~~~~~~~~~~~~~~~~~~
In September, the AP reported that Prevnar…
"A vaccine that has dramatically curbed pneumonia and other serious illnesses in children is having an unfortunate effect: promoting new superbugs that cause ear infections."
http://www.msnbc.msn.com/id/20825107/
I always wonder who actually writes these science stories you see in the media.
Yes, the emerging serotypes cause ear infections and other mild illnesses, but they also cause various deadly forms of invasive disease. It's a phenomenon called "serotype replacement" (or "replacement disease" in other circumstances) and so far all of the conjugate vaccines (Hib, Prevnar, Menactra) have done this in some form or fashion. The vaccines work extremely well against vaccine-included serotypes of streptococcus pneumoniae, but they work so well that they also prevent asymptomatic carriage of these normally commensal organisms.
And that is a problem.
For example, from The Lancet:
"FINDINGS: We noted no reduction of AOM episodes in the pneumococcal vaccine group compared with controls (intention-to-treat analysis: rate ratio 1.25, 95% CI 0.99-1.57). Although nasopharyngeal carriage of pneumococci of serotypes included in the conjugate-vaccine was greatly reduced after pneumococcal vaccinations, immediate and complete replacement by non-vaccine pneumococcal serotypes took place."
Read more
Why else would the CDC supply the parents of America with dumbed down information that contradicts their very own guidelines on how to distinguish trustworthy information from mere opinion? Here are the guidelines from the CDC on evaluating information found on the Internet.
The CDC on trustworthy information.
What is the scientific evidence for claims made? The original source of facts and figures should be shown. For example, the Web site should provide citations of medical articles or other sources of information. You should be able to distinguish facts from opinions. Also, facts are more reliable if they come from a published scientific study on humans rather than from unpublished accounts or from reports of a single person or of animal studies.
When it comes to information for parents, the CDC motto is clearly: "Do as I say, not as I do."
Read more